Young audiences develop an ear for classical music
Share - WeChat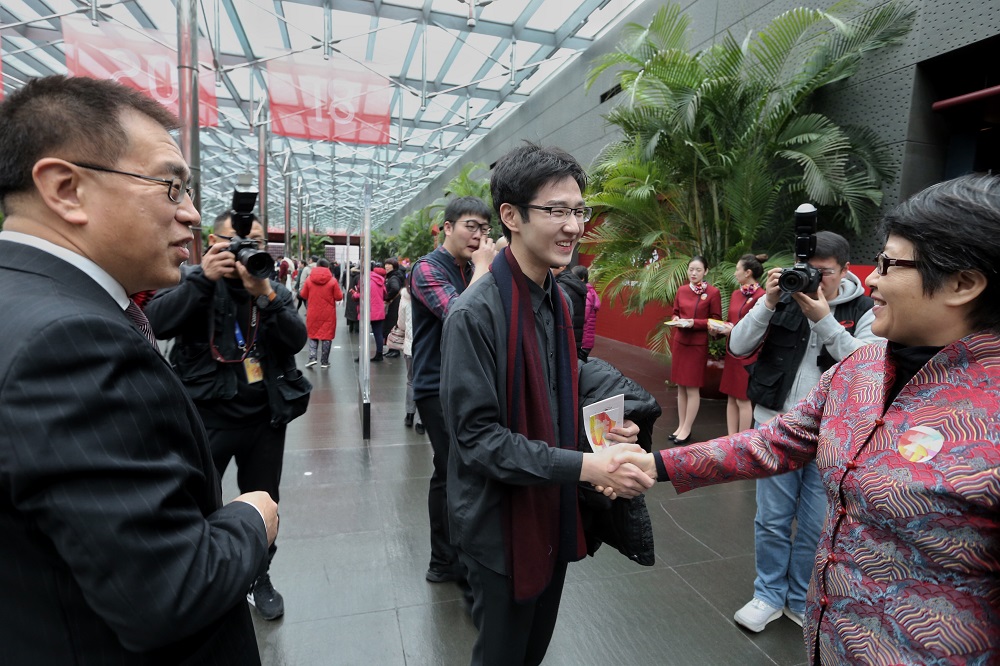 He has adapted some of the best-known folk songs from around the world, including those from China, Australia and Japan. He has also recorded some of the most popular works of Frederic Chopin, Wolfgang Amadeus Mozart and Johann Sebastian Bach.
"I would like to introduce classical music to everyone in the world, because it changed my life, and I believe it can change others'. Playing or listening to these great pieces is like reading the world's best novels. With the same appeal, they relate emotions, inspiration and enjoyment," Lang said.
Ma Xiaojia, deputy principal of Lang Lang Music World, a training school in Shenzhen, Guangdong province, and director of the Lang Lang Shenzhen Futian International Piano Festival Organizing Committee, said, "With the power to be a role model, and with support from the government, classical music has been promoted greatly in China.
"We are meeting a deep need from young Chinese who are learning music, and who have the same enthusiasm for classical music as they have for popular movies and pop music. They perform mostly for their own pleasure."
Nearly 300 Chinese from around the country, ages from 4 to 15, are attending Lang Lang Music World.
One of Lang's teachers is pianist and conductor Daniel Barenboim.
When Barenboim conducted the Staatskapelle Berlin, the Berlin Opera's resident orchestra, in two concerts at the NCPA last month that featured a cycle of Johannes Brahms' symphonies, he asked for the concert hall house lights to be turned up before giving an encore.
Looking at the audience, he said: "I have never seen such a young crowd sitting in a classical music concert. It's a surprise."
The booming classical music market has also thrown the spotlight on China's musicians.
Chen Guangxian, director of the China Symphony Development Foundation, a nonprofit organization, said the number of symphony orchestras in the country has risen in recent years.
There were about 30 professional orchestras four years ago, but by last year the figure had risen to 82, presenting opportunities not only for young Chinese musicians but also for those from around the world.
Chen is also general manager of the Suzhou Symphony Orchestra in Jiangsu province, which celebrated its second anniversary on Nov 18. It has more than 70 musicians from some 20 countries and regions, including China, Japan, South Korea and the United States. Their average age is 30.
To change the way in which young people experience classical music concerts, symphony orchestras are also trying to break with convention by offering easy-to-listen programs.
For example, Music in the Summer Air, an annual festival, stages about 20 indoor and outdoor performances every summer. It was launched in 2010 by conductor Yu Long, music director of the Shanghai Symphony Orchestra, and Swiss conductor Charles Dutoit, music director of the Royal Philharmonic Orchestra in the United Kingdom.
Held over two weeks, about 30,000 people attend the festival, which presents not only classical concerts but crossover performances between the genre and others, including rock and jazz.
Wang Xiaoting, director of artistic planning with the Shanghai Symphony Orchestra, said one-third of the audiences attending Music in the Summer Air concerts are traditional classical music lovers, and one-third are newcomers, especially young people. The remainder are college students, as the festival teams up with Shanghai universities to offer low-price tickets and recruit volunteers.
"Young people are now listening to and are open to various musical genres online. With the special arrangement of programs, we want to attract people of different ages and from all walks of life," said Wang, 37.
The Shanghai native graduated from the University of Oxford and London School of Economics with masters in literature and political science.