Snack-makers look to move upmarket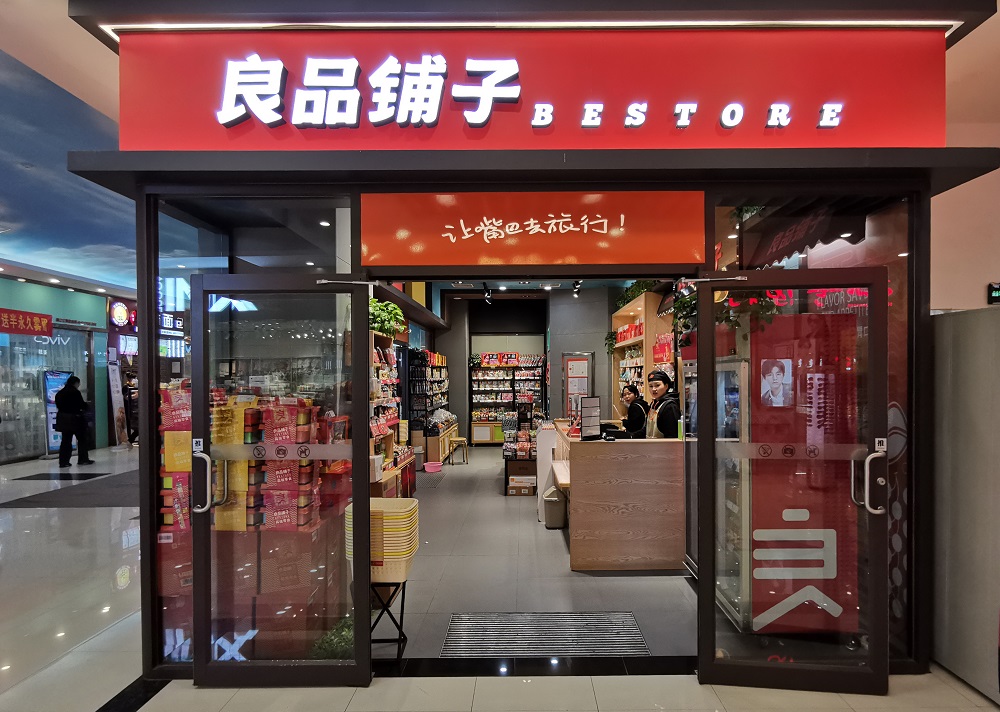 Leading Chinese snack firms are turning to high-end products, as a way not to become embroiled in a profit-hitting price war, or compete with imported products, and instead meet consumers' more adventurous demands.
The Chinese snack industry has entered a fast lane of development. Its gross output value is expected to grow by about 20 percent a year, hitting 3 trillion yuan ($444 billion) by 2020, according to a report released in December by the Circulation Industry Promotion Center, which is affiliated to the Ministry of Commerce.
However, there is still a lack of local brands with sales volume of above ten billion yuan at the high-end of the market.
"The competition in general categories is fierce, but the high-end market is almost vacant," said Yang Hongchun, founder and chairman of the Chinese snack chain Bestore Group Co Ltd.
Established in 2006, the firm has already sold over 7 billion yuan of products by 2017, and has ranked first in the country's snack market every year since 2015.
Sales of its seafood snack, one of its high-end products, have increased seven times from 2015 to 2017.
Seeing potential, on Jan 7 the firm launched its new strategy of focusing on the high-end. About 100 new high-quality products are expected to hit the market soon, most being traditional Chinese snacks, such as spicy lotus root and dried jujube.
One example is a 398-yuan gift package, designed like a traditional Chinese imperial cuisine box, and filled with nuts, jerky, dried fruit and seafood for the upcoming Chinese Spring Festival, when it is usually peak sales season for snacks.
On its first day in the market, more than 20,000 boxes were sold.
To help add to the premium feel, Bestore has enlisted singer Kris Wu, endorser of other luxury brands such as Louis Vuitton and Burberry, as its advertising ambassador.
Yang said the strategy is to stand out among homogeneous competition, avoid a price war, and more importantly, to meet consumers' growing demand for healthy leisure food.
"We formulated detailed standards for each product and cooperate with universities to jointly develop high-standard brands, process chains and consumer experiences," he added.
His target is to produce quality snacks like those made in Japan and South Korea. To meet the international standard, the Hubei-based firm also purchases raw materials globally. So far, its 1,000 kinds of snacks use ingredients shipped in from 32 nations.
Sales are also international. Its products have been sold to Chinese communities in 37 countries and regions so far, including the United States, Australia and Europe.
Yang Yinfen, chief executive of Bestore, admitted the majority of Chinese consumers believe imported snacks are better. However, Yang is ambitious for Bestore to shrug off the misconception and become an ambassador of Chinese snacks both domestically and overseas.
Another leading snack firm, Three Squirrels Inc, is also devoted to upgrading its products and overall brand image.
The internet-based brand had a record 682-million-yuan daily turnover during the Singles Day online shopping festival in 2018, but just a year before it was all very different.
For the 2017 event, sales stalled with almost no growth compared to 2016. Its founder and chief executive Zhang Liaoyuan blamed the diminishing demographic dividend.
Now the firm is shifting strategy, and focusing on a comprehensive upgrade. Zhang said Three Squirrels will innovate 20 to 30 percent of their products into distinctive flavors.
Jerry Hua, senior manager of Food Supply and Integrity Service at PwC said that the primary consumer, buyers of snacks in China are middle-income females aged from 18 to 35, living in first and second-tier cities. They are more likely to be finicky and have stronger appetites compared with the last generation.
"That imposes accelerating pressure on local brands to upgrade from price-centric to product differentiation-driven competition," he said, adding "and those who are left behind … will lose the game to attract the most desirable customer segments and improve profitability."
However, he reminded snackmakers that "One of the key successful factors is digitalization and traceability throughout the entire supply chain, to ensure food safety and quality while enlarging production scale and expanding market coverage".
"The sophistication of suppliers' sourcing and strategic management will be very critical to compete against multinational food companies as well," he emphasized.
International food brands are expanding vigorously in China. The CIPC report shows the market value of China's imported snacks in 2017 increased to more than $58 billion, with a year-on-year growth rate of 25 percent.