US' zero-sum mentality is a threat to America itself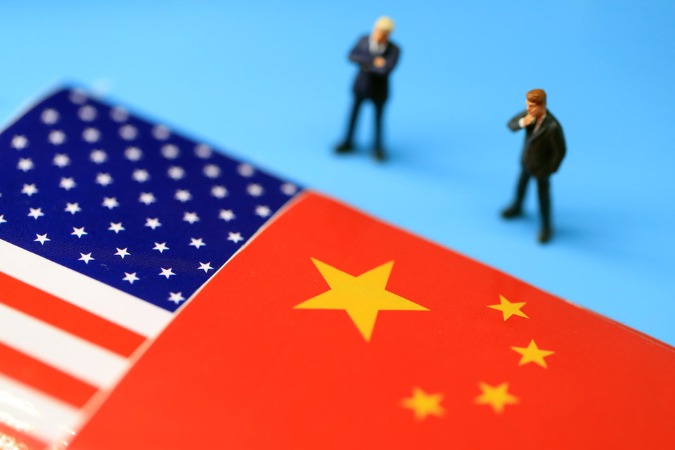 Editor's note: Some US politicians demanded that the United States must defeat China in the space program, and said that China has stolen US technologies. Some political operatives, such as Steve Bannon, joined the chorus claiming that China aims to become a global superpower. Zhong Sheng, a columnist of People's Daily comments on why such a view is dangerous for the world, including the US.
All of a sudden, the US is panicking because of China's rise. It is often humans' own stupidity that lands them in trouble. This is exactly what these US politicians are doing, as their outlook is still shaped by the Cold War era in the 21st century.
The US decision-making circle is inflicted with the zero-sum game mentality. It seems increasing tariffs on other countries will eliminate the US' trade deficit; that other countries are achieving breakthroughs in science and technology by stealing US know-how; that other countries' making new friends comes at the costs of the US losing its old friends; that the rise of some countries necessarily lead to the fall of other countries.
The US has deployed its diplomatic, economic and even military resources to intimidate, sanction and fight with other countries to realize the ugly purpose of starving others to death while feeding itself well.
These shortsighted moves will only lead the US to serious self-depletion. In the globalized age, the US sanctions on some countries will affect the rest of the world including itself.
Because of its obsession with the zero-sum game mentality, the US has in fact been repetitively ensnared in strategic dilemma and many of its illegal moves have been widely criticized by the international community.
Mutual respect should be the bedrock of international exchange, and fair competition is foundation for market economy and global trade. Peter Navarro, director of the Office of Trade and Manufacturing Policy, even persuaded the US consumers not to buy any commodities that are made in China, and used tones of even horror fictions to smear relations with China.
As the world's two largest economies, cooperation is the only correct option for China and the US, which is not only in the interests of the two countries and two peoples, but also conducive to promoting world peace and prosperity. Any false thinking and misjudgment in strategies can probably incur global chain reaction.
Some people were obsessed with hegemony and monopoly interests and dragging the world into wars, causing catastrophe to the humanity. Today's people should draw lessons from history and cherish the peace and development opportunities today.
Most Viewed in 24 Hours
China Views