Building Bridges on the air
Share - WeChat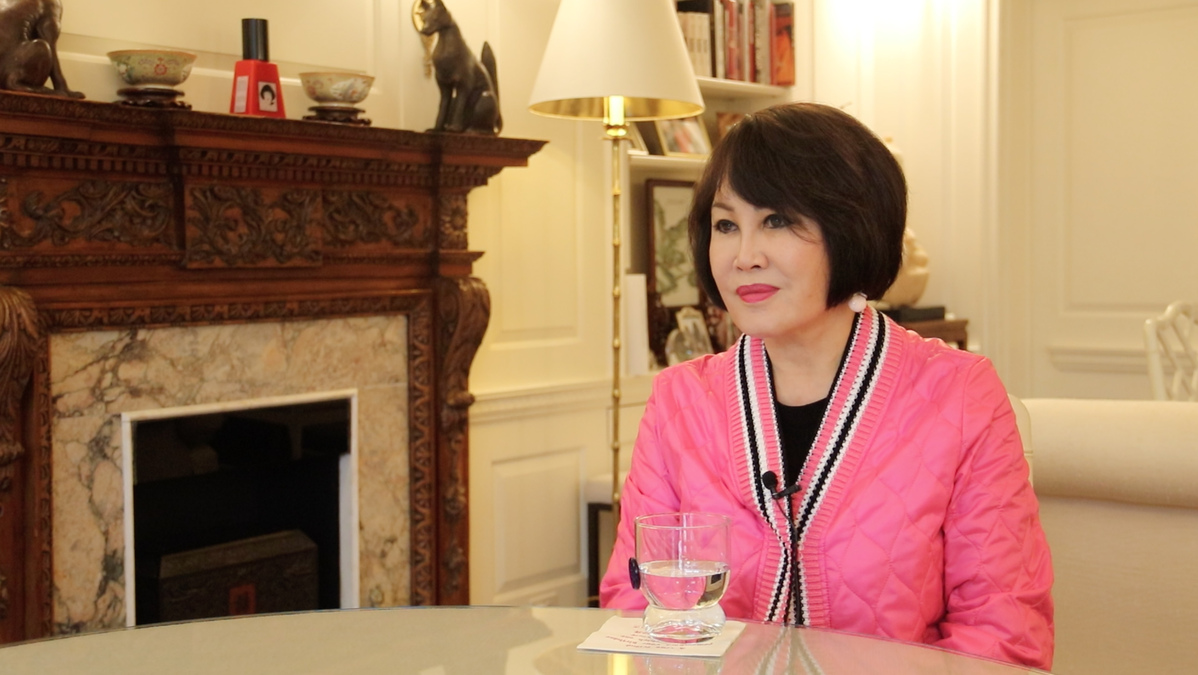 Television anchor Yue-Sai Kan has made a career out of helping China and the US get closer
For many Americans, the first time they ever saw a live television broadcast from China was in 1984, when China's 35th National Day celebration aired live on PBS for two hours.
TV host and producer Yue-Sai Kan, who had already created a show about Asia, was the anchor of the historic live broadcast.
The program was also historic for being the first joint venture between a Chinese station — China Central Television (CCTV) — and a US one, PBS.
"It was very impactful because [it was] Americans' first time seeing China," said Kan.
Born on the Chinese mainland, raised in Hong Kong, college-educated in the US and with experience in television in the 1970s, Kan got the assignment from PBS when the network realized that the live feed from China would have no narration.
"If you didn't know a lot about China, you couldn't even begin to do this event," said Kan, who had only two days to prepare for the broadcast.
The anniversary celebration in China featured a lot of elements that were "uniquely Chinese," according to Kan. Not only was there a military parade showcasing China's army, navy and air force, there was also a civilian parade through Tiananmen Square that in many ways represented important social changes in China.
"There was a float called 'The No.1 Document' — (yi hao wen jian)," recalled Kan. The document was released by the Chinese government at the beginning of 1984 and was the basis of further agricultural reforms in China — a forerunner of China's reform and opening-up process.
"If nobody translated it, no American — nobody would have known anything about it," said Kan, describing just one of the many gaps between China and the outside world that she has helped bridge.
"If you think about it, Deng Xiaoping says gai ge kai fang (reform and opening-up). If foreigners know nothing about China, or the Chinese know nothing about the outside world, where is kai fang (opening-up)?" said Kan.