Two bay areas, one in US, one in China, stress cooperation
Share - WeChat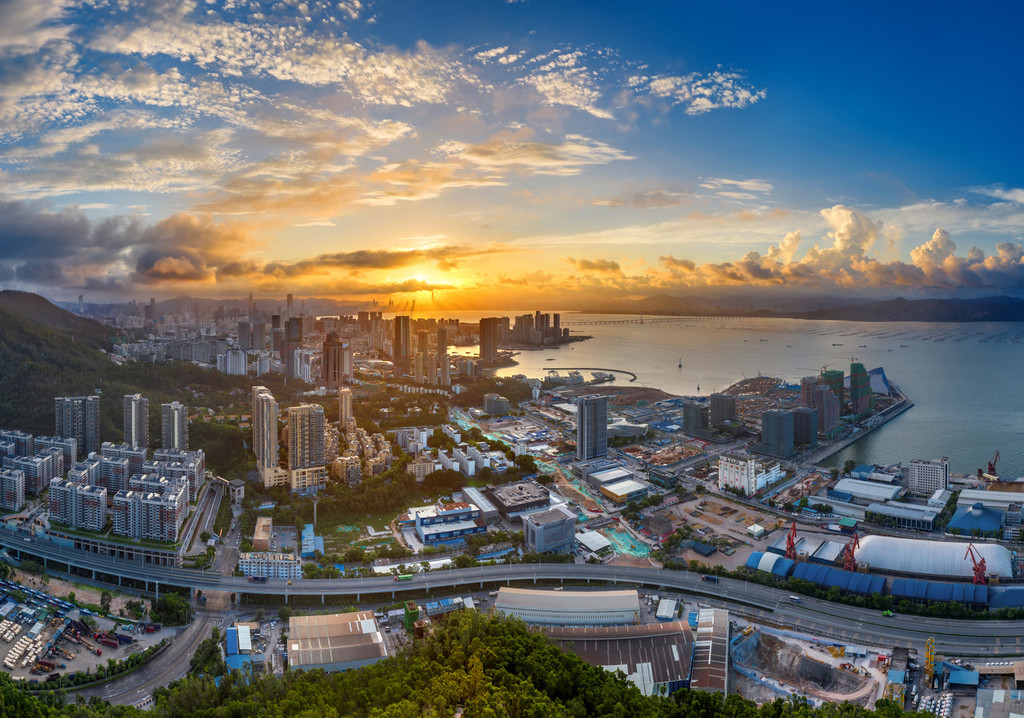 Officials and business leaders in China and the US are urging continued cooperation at the subnational level despite the economic tensions between the two countries.
"We strongly support cooperation at the subnational level. We certainly understand that this is a particularly difficult environment in the US-China relationship," Myron Brilliant, executive vice-president of the US Chamber of Commerce, told the China (Guangdong) Investment Cooperation Conference in San Francisco on Friday.
He said the relations will strengthen and improve when both sides continue to do business and invest in ties that must exist between the two nations.
"Since we began diplomatic relations, the economic growth has been to the benefit of both countries. I think we all agree this is a pivotal moment in the US-China relationship, which is simply too big to fail," said Brilliant.
The conference, co-organized by Guangdong province and the US Chamber of Commerce, aimed to promote economic and trade ties between Guangdong and the San Francisco Bay Area. The Chinese provincial delegation, headed by Vice-Governor Ouyang Weimin, had participated in the 2019 China-California Business Forum in Los Angeles.
Ouyang said the delegation has received positive feedback from meetings with state and local officials as well as business leaders. He said all he heard was the desire to deepen cooperation and partnership between Guangdong and California.
"Free trade is the mainstream value of modern society. Guangdong and California have a sister state/province relationship. Both two sides have made progress collaborating with each other in various areas. We set an example for economic and trade cooperation between the two nations," said Ouyang.
"More than 1,000 Guangdong enterprises have a presence in the US, covering wide areas. Many US companies are investing in Guangdong, particularly in biotech and elderly care," he added.
During the conference, which attracted many members of the entrepreneurial and high-tech communities in the Bay Area, Ouyang also promoted the Guangdong-Hong Kong-Macao Greater Bay Area, particularly relating to the technological innovation and advanced manufacturing industry.
As a world-renowned innovation hub, the Bay Area is home to more than 20 globally-respected universities such as Stanford and UC Berkeley, as well as more than 700 research institutes, said Ouyang.
He said the universities, research institutions and hi-tech enterprises in the region are welcome to cooperate with their counterparts in the Guangdong-Hong Kong-Macao Greater Bay Area to establish a high-end industrial innovation platform and commercialize their research results.
Jim Wunderman, president and CEO of the Bay Area Council, said his organization has been working with China for over a decade to promote trade, business and cooperation.
So far, the council has established four offices in China to support business opportunities for companies and entrepreneurs in both countries. It plans to set up another office in Guangzhou, according to Ouyang.
"In San Francisco, many people recognize and have deep ties into China. There are more than 2 million jobs tied to the economic relationship between China and the United States," said Brilliant. "I don't have to remind people how important it is to continue deepening these ties and partnerships."
He said the two countries need to find a common ground in areas of natural synergy, such as agriculture, health, environmental and energy technologies.
"We need to keep our market open to your investment and trade. That's the bottom line," said Brilliant.