Tariffs felt in cherry, apple orchards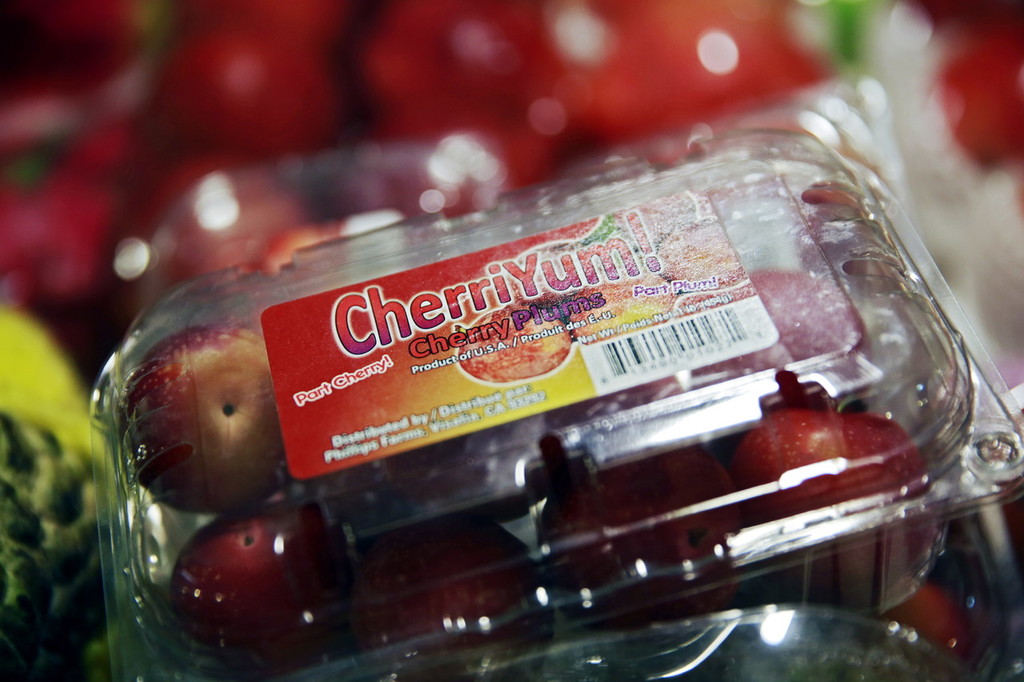 China is the state of Washington's No. 1 export market, putting it squarely in the crossfire of the US' escalating trade war with China.
Boeing, whose commercial aircraft make up a huge part of the state's exports, depends on Chinese sales for a major portion of its revenue. Analysts believe any disruption of Boeing's business in China would significantly impact the company's stock.
The state exports about 30 percent of its food and agricultural products produced here, and their third-largest market is China.
In 2017, Washington state producers shipped to China $594 million in food and agriculture products, ranging from potatoes and seafood to hay, apples and cherries, according to the state's Commerce Department.
Todd Fryhover, president of the Washington Apple Commission, told the Seattle Times that the group was "definitely disappointed that the trade dispute has escalated".
The recent removal of the 20 percent duty on apples shipped to Mexico helped the apple sector, but a 50 percent duty into China could cancel out those gains.
Jon Devaney, president of the Washington State Tree Fruit Association, says the state's Yakima Valley exports about a third of its crops, and some of the countries the US is having trade disputes with are major customers of local growers.
Devaney said that although trade agreements should be periodically improved, he'd prefer improvements be made as quickly as possible to prevent interruptions in business.
"It's important that we have ongoing access to these customers, because our growers already have trees in the ground they're already intending to sell to these customers. In many cases, these are not products that can be easily rerouted to other customers," Devaney explained.
The state sold 3.2 million cartons of cherries to China in 2017, but only half that number, 1.6 million cartons, in 2018 because of the 50 percent tariff increase.
Some longtime buyers from China told local exporting companies frankly that they have got to look for sources elsewhere because of the tariff increases on US products.
Normally, cherries from Australia and Chile have not yet entered the Chinese market by June, so Chinese consumers usually buy US cherries this time of year.
With worries that the price of US cherries will likely increase, Tmall.com, China's largest business-to-consumer platform, imported cherries from Uzbekistan to satisfy Chinese consumers' vast appetite for cherries.
Government analysts and experts are trying to better understand the situation and estimate the likely impact of the tariffs.
"Certainly there are a couple of companies that say, 'Gee, I like that protection,'" Robert Hamilton, trade adviser to Democratic Governor Jay Inslee, told The Associated Press. "But for many others, it's not been good. They have to increase costs to their customers or absorb the costs of the tariffs.
"Many have investment plans and now, all of a sudden, their exports are down and the cash flow they were going to use to finance their investment is shaky," he added.
According to Hamilton's rough estimates, tariffs imposed by countries, including China, Mexico and Canada, had already displaced 1,500 jobs in Washington.
Michael Fowler, senior trade consultant at World Trade Center Tacoma, told China Daily that examples of regional companies that have benefited are relatively rare.
"The economy, trade and tariff issues are complex. It is critical that they deal with them wisely and with care so as not to bring about unintended consequences," Fowler added.
Darigold, a Seattle-based cooperative owned by about 430 dairy farms in Washington, Oregon, Idaho, and Montana, confidently opened a Shanghai office one year ago with the aim of tapping the Chinese market, whose annual dairy product sales are predicted to grow 16.8 percent to 480 billion yuan by 2023.
Ironically, the first round of the trade battle started at the same time. Tariffs on dairy products have increased from 10 to 25 percent.
"The tariffs implemented about one year ago hit us pretty strongly," said Stan Ryan, president and CEO of Darigold, "with about $50 million of sales being completely halted immediately. We were forced to redirect those sales to other countries.
"But we are planning for the long term," he added. "We have the faith that our two governments will ultimately resolve this trade issue," Ryan told China Daily. "We think China buying from us and us selling to China the dairy products is a win-win, natural long-term solution."
A United National Conference on Trade and Development study projected that US firms will pick up only 6 percent of the business lost by Chinese firms affected by the 10 percent tariff placed on $110 billion in imports.
A study by the Federal Reserve Bank of New York suggests that the increase in tariffs from 10 percent to 25 percent will cost each US family the equivalent of an annual tax of $831 a year.