Legal cannabis undermines drug fight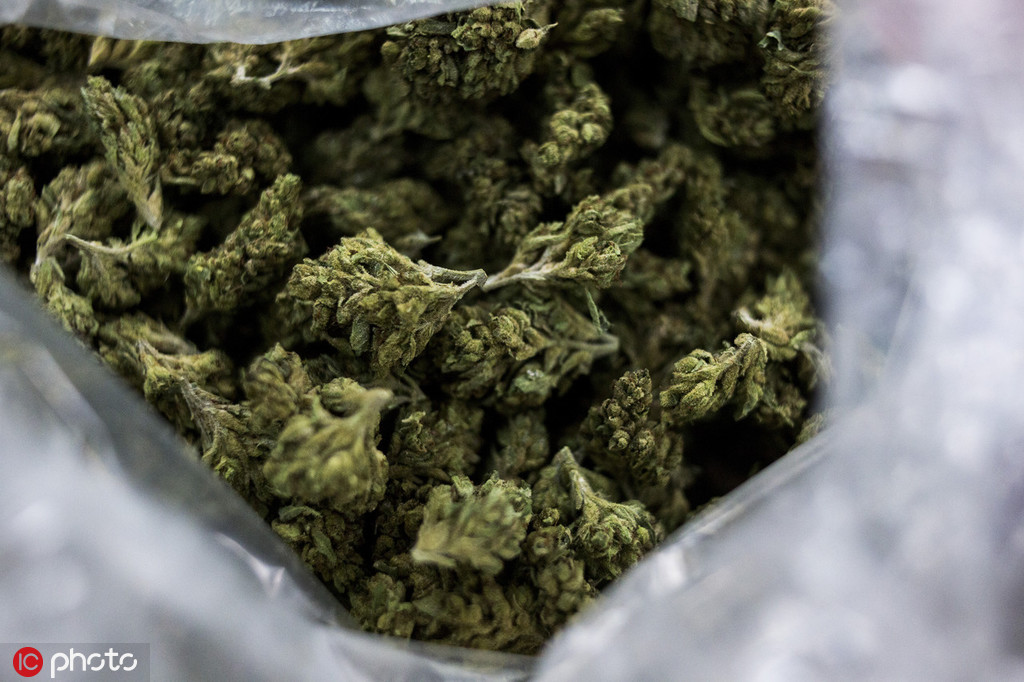 ON MONDAY, China National Narcotics Control Commission released a report on the fight against drugs in 2018, which showed that the amount of cannabis smuggled from North America has seen a sharp rise. China Daily writer Zhang Zhouxiang comments:
The number of known drug-takers has dropped by 5.8 percent; the number of new drug-takers has dropped by 26.6 percent; while the number of drug-users aged 35 or younger has dropped by 31 percent.
In other words, the increase in the number of cases of cannabis smuggled from North America comes at a time when drug use is falling. This goes against the generally positive trend of the anti-drugs work of China.
The reason behind this is obvious: Canada legalized recreational cannabis use in October last year, while several states in the United States have legalized cannabis for recreational or medicinal use.
Even though Canada and the US forbid anyone from carrying cannabis in or out of the country, the move of legalizing it inside their countries or states has still cast negative effects upon drug-fighting efforts of the whole world, China included, because drug dealers have found a place where they can legally produce their "products".
That in turn increases the burden on drug-fighting agencies because they have to invest more resources in curbing the transportation of the drug, instead of taking comprehensive moves that include destroying the production capacity.
Besides, as cannabis is now legal in Canada, police from China and other countries might find it harder to get help from their Canadian counterparts because the latter do not have the power to enforce the law against legal cannabis producers or holders. There is no exact data yet, but the exchange of information, which helps in the global fight against drugs, might have already been curbed.
The last, but no less important, effect is that some in China have begun to doubt its policy of banning all drugs. They complain that China is too strict on drugs.
We do not mean to intervene in the domestic legislation of Canada or certain US states. However, it should be noted that the legalization of cannabis has met fierce opposition in both countries, and maybe their local legislators should consider about that when revising the law next time.
Most Viewed in 24 Hours
China Views