Huawei shouldn't be made a victim in technology competition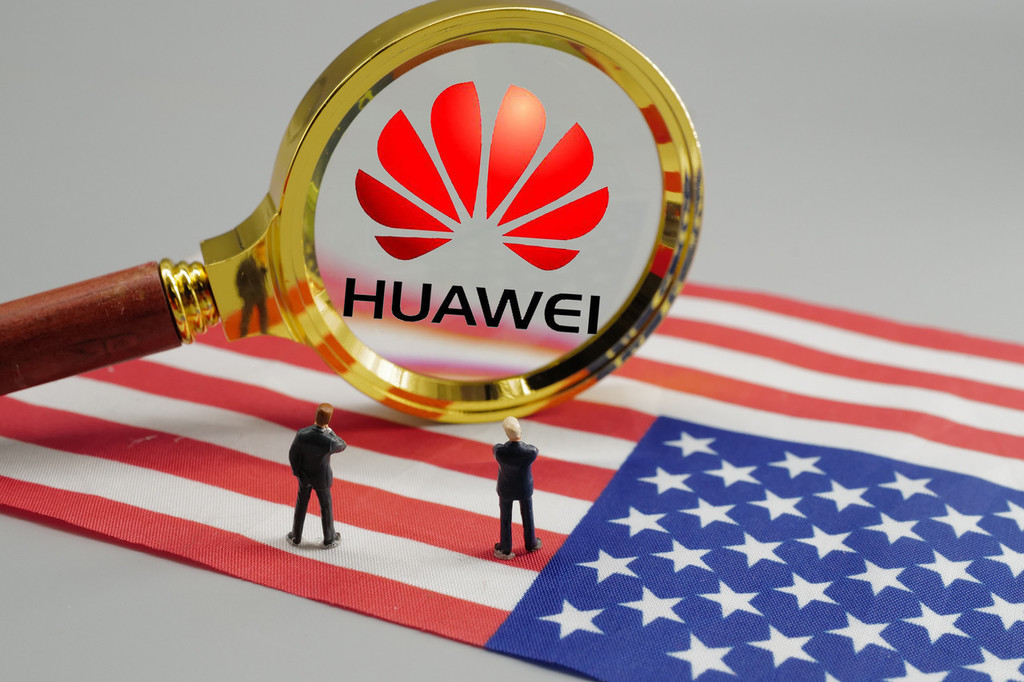 China and the US are locked in a strategic competition in the telecommunications sector, especially in 5G technology. That the United States has drawn global 5G leader Huawei in the Sino-US trade disputes, saying it threatens its national security, suggests a complex game to determine global governance, reshape the regional order, and political and economic institutions might be underway.
Science and technology are the key to a country's social and economic progress, as they can help improve people's lives and livelihoods and even increase the country's national strength. Companies that make big investments in technology research and development are important not only for industrial development but also for national, regional and global development. Huawei is one such company, ranking fifth in the world in terms of R&D investment and owning 1,529"standard-essential" 5G patents as of early February 2019, the most by any company according to data-analytics company IPlytics.
Huawei has been drawn into the China-US disputes because Washington has mistaken the Chinese government's normal commercial actions of buying products from Huawei as a sign that the government is directing the company's operations.
For Huawei, following domestic and foreign regulations is a priority. But the US-led camp insists that Huawei could help the Chinese government spy on other countries and thus threaten their security. As a result, old Sino-US differences such as those on different economic development models, China's rapid rise, and the US' declining power in the international arena, have been exaggerated.
The Huawei issue indicates the China-US strategic competition in the science and technology field could be a long-drawn one. The fact that Washington has raised the Huawei issue at the Sino-US trade talks suggests it is desperate to contain China's rise. Washington regards Huawei as a model of China's economic development, and so by targeting Huawei it believes it is targeting China's economic structure and policy.
By trying to reduce Huawei's international market share by cutting the company's supply chains and shrinking its market, the US seems intent on dividing the world into two parts based on the technological products made in the US and other Western countries, and those in the rest of the world. In fact, a recent Bloomberg article titled "Digital Cold War" painted a futuristic picture where "in half the world, driverless cars built by Baidu and connected by Huawei's 5G wireless service carry residents who shop online with Alibaba and post selfies with WeChat. In the other half, those activities are dominated by companies like Amazon, Google, Facebook, Tesla and Ericsson."
The fact is, there are no real barriers between the US and China, because economic globalization and the close and complex global industrial chains have no room for such barriers. Incidentally, even some of the US' allies differ with it on Huawei in terms of security concerns. For instance, the United Kingdom government has allowed Huawei to play a part in its 5G network construction despite US efforts to convince the UK to ban Huawei.
Besides, Huawei's 5G base station, the size of a suitcase but with 20 times the capacity of a 4G base station, can be easily used in old European cities. In fact, countries such as Hungary, Brazil and Malaysia are working with Huawei to advance mobile phone technology. And the African Union and Huawei have signed a memorandum of understanding to deepen cooperation in broadband, internet of things, cloud computing, 5G technology and artificial intelligence.
There is no need for the US to use Huawei as a pretext to start a Cold War in the technology field to settle the trade disputes, because even though mistrust between China and the US increases, the two countries cannot avoid cooperation on significant issues in the future.
The author is an associate professor at the Institute of International Relations, Communication University of China.
The views don't necessarily represent that of China Daily.
Most Viewed in 24 Hours
China Views