Johnson private life row continues to dominate leadership race
Share - WeChat Hunt takes lead over rival in opinion polls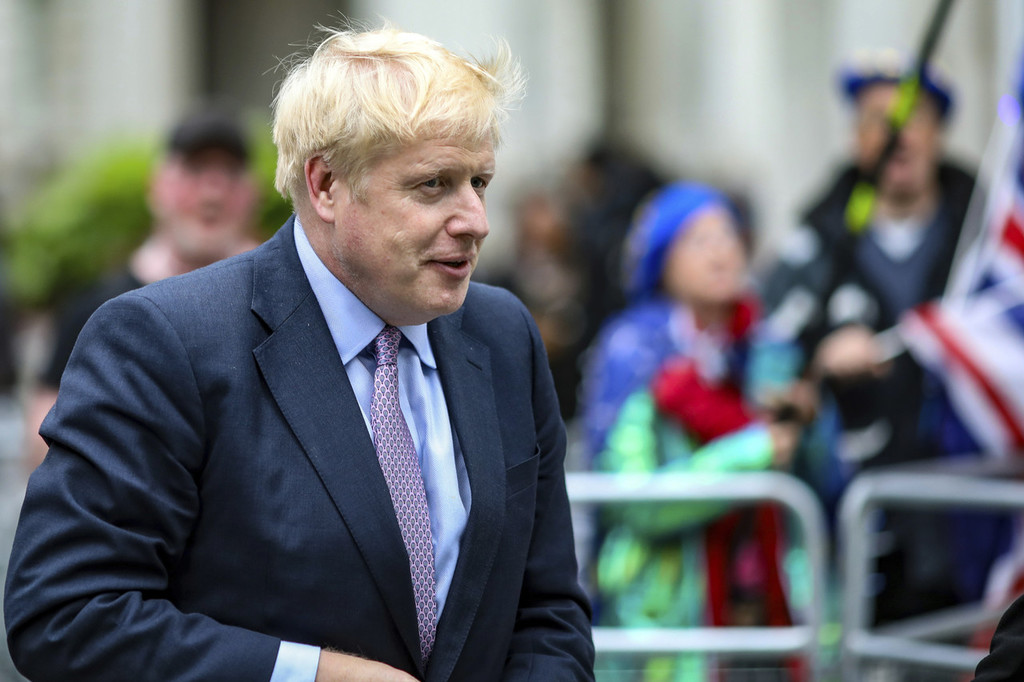 The on-going furore over Boris Johnson's private life shows no sign of abating as Britain's Conservative Party tries to shift the spotlight onto his contest with Jeremy Hunt to be the party's next leader and the country's new prime minister.
Just hours after the pair were confirmed as being the final two candidates in the leadership race last Thursday, police were called to the apartment Johnson shares with his partner Carrie Symonds after neighbors reported hearing an angry argument.
According to the Guardian newspaper, which heard a recording, Symonds said he had ruined a sofa with red wine, adding: "You just don't care for anything because you're spoilt. You have no care for money or anything," and later saying "get off me" and "get out of my flat".
Another neighbor told the BBC: "I heard a female voice, shouting and screaming, and then I heard things smashing, it sounded like plates or glasses."
Johnson and Hunt will now spend a month trying to win the support of Conservative Party members nationwide, who will make the final decision, and at a hustings event on Saturday, Johnson refused to answer questions on the topic.
Monday morning's newspaper front pages seemed to be a battle between the pro- and anti-Johnson camps.
The Sun newspaper referred to the couple having had "explosive rows" and "corrosive arguments" as part of a "very volatile relationship".
The Daily Mirror said Johnson wanted to get back together with his second wife, who is in the process of divorcing him, but the strongly Daily Mail had photographs of Johnson and Symonds enjoying a quiet drink at a country pub.
Critics have said those supposedly off-guard pictures look staged, and have contrasted them with the reaction some of Johnson's supporters had to neighbors recording the argument at the flat, which they invaded his privacy.
Hunt has avoided direct questions about Johnson's private life, but has repeatedly requested that he take part in a planned televised head to head debate on Tuesday, after Johnson failed to join the other candidates for another debate earlier in the process.
Now, Sky News, the channel hosting Tuesday's discussion, says it will postpone it if Johnson does not take part, which would be another high-profile embarrassment for his leadership bid.
Johnson has long been viewed as the popular favorite to succeed Theresa May as leader but the negative publicity has already taken its toll, with him falling behind Hunt in an opinion poll of party members. Nearly 40 percent of them are aged 66 or over and unlikely to appreciate his behavior.
Defense minister Tobias Ellwood told the BBC "a dozen or so" Conservative members of Parliament could support a vote of no confidence against Johnson if he becomes prime minister, and if the government were to lose, it would trigger a general election.