Trump hopes to meet Putin at G20 summit
Share - WeChat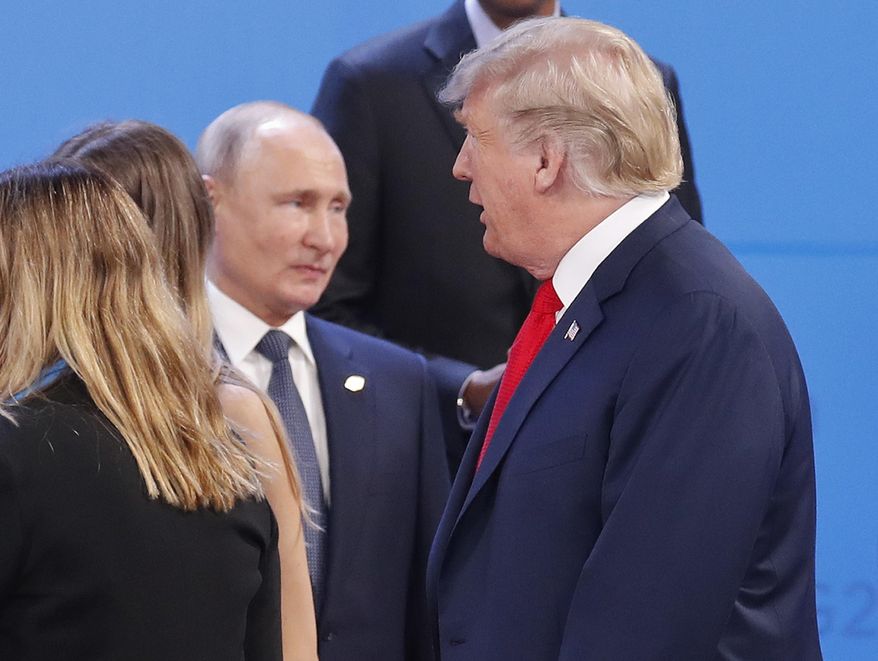 US President Donald Trump is looking forward to meeting with his Russian counterpart Vladimir Putin at the G20 summit in Japan's Osaka, said US National Security Adviser John Bolton in Jerusalem on Sunday. Leaders of the G20 group of nations will hold a summit on June 28-29 in Osaka, Japan.
In an earlier interview with Fox News, Trump said he would hold meetings with Putin on the sidelines of the summit, although the Kremlin said several times that no proposals about the upcoming meeting had been received from the US.
"President Trump looks forward to meeting with President Putin at the upcoming G20 summit in Osaka, Japan," Bolton said at a joint news conference with Israeli Prime Minister Benjamin Netanyahu.
"I'm here for a previously scheduled trilateral meeting of national security advisers of Israel, Russia and the US hosted by Prime Minister Netanyahu. Current circumstances in the region make our conversations even more timely," Bolton said.
"I hope we can lay the groundwork for this meeting over the next several days here in Jerusalem. Prime Minister Netanyahu's strong relationships with both President Trump and President Putin augur well the chances of success and greater alignment of the policies of these three great countries in a number of critical security issues," he added.
According to Russian television channel Mir 24, among other topics, the two presidents intend to discuss the situation in the Middle East.
Besides, Trump said he "may" bring up alleged election interference with Putin during the summit later this week.
"I may," Trump said during an interview with NBC's Meet The Press TV program aired on Sunday.
"I may if you'd like me to do it, I'll do that," he said.
The US president stunned many in Washington earlier this month when he asserted he'd be willing to accept dirt on potential 2020 presidential opponents from foreign countries, political news website Politico reported.
The US administration, and Trump himself, have since tried a number of times to walk the comments back, said Politico.
Kremlin responded on Sunday, saying all Putin's contacts at G20 summit will be focused on international crises.
"I have no doubts that it will be in focus of the president's all contacts that are now being planned and arranged," he said in an interview with the Moscow Kremlin Putin program on the Rossiya-1 TV channel.
However, he refused to say whether Putin would meet with Trump in Osaka. "Let us wait and see," he said, Russia's Tass News Agency reported.