Study reveals impact of privilege in UK
Share - WeChat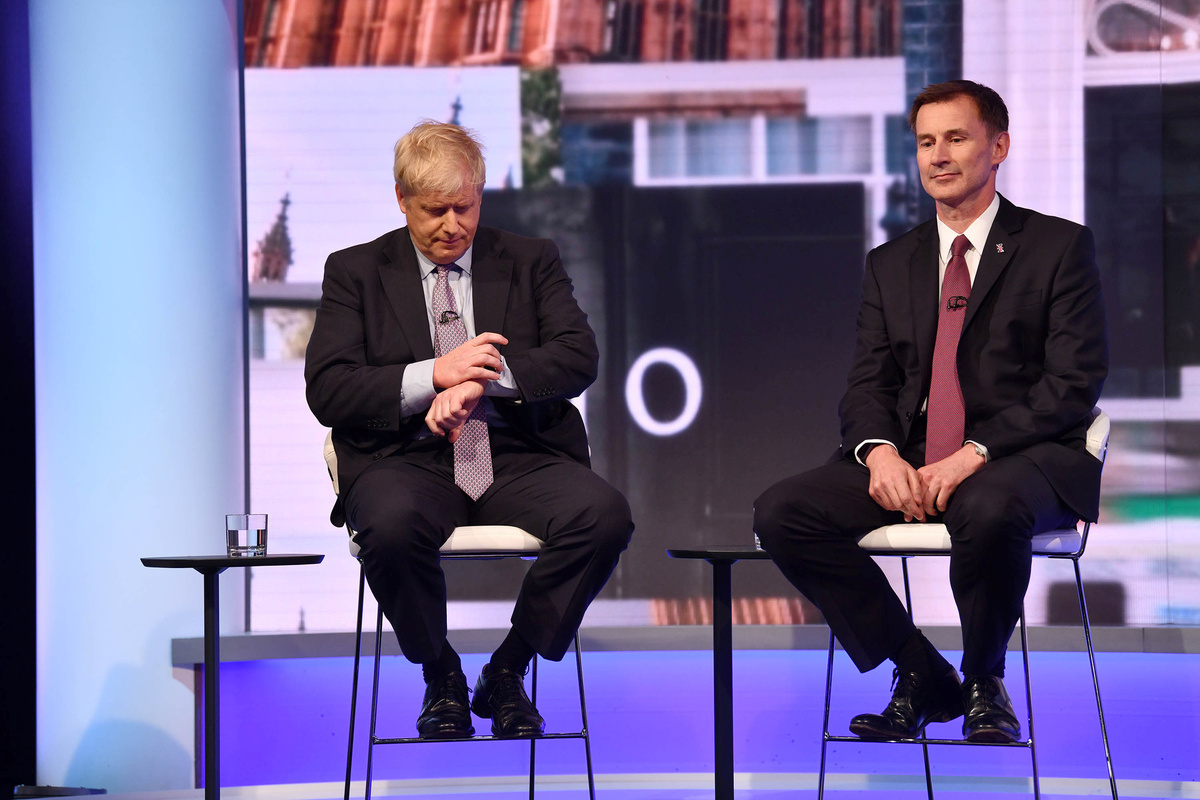 Research suggests that Britain's most influential people - those who hold the top jobs in politics, the judiciary, media and business - are five times more likely to have been privately educated than the general population.
A report by the Sutton Trust and the Social Mobility Commission said only seven percent of people in the United Kingdom went to fee-paying private schools, compared with 39 percent of those in top positions.
The education charity said its report - released as two privately educated politicians, Boris Johnson and Jeremy Hunt, vie to be the country's next prime minister - reveals a pipeline from private schools through Oxbridge and into top jobs.
Peter Lampl, founder and executive chairman of the Sutton Trust, said Britain is an "increasingly divided society".
"Divided by politics, by class, by geography," he said. "Social mobility, the potential for those to achieve success, regardless of their background, remains low.
"The key to improving social mobility at the top is to tackle financial barriers, adopt contextual recruitment and admissions practices, and tackle social segregation in schools.
Lampl told the BBC that problems with the wider school system made the situation worse.
"The best (state) comprehensives are in areas where house prices are high, and low or moderate income children can't get in," Lampl said.
"In the grammar schools, unless you can afford significant amounts of tuition, you're not competitive, so again they're shutting out.
"Last of all, the private day schools or independent schools - again, they are almost exclusively reserved for people who can afford the fees."
The report, titled Elitist Britain 2019, looked at the educational backgrounds of more than 5,000 of the country's elite in 37 categories across nine broad areas.
These were politics, business, the media, public bodies, public servants, local government, the creative industries, women and sport. It said that women are underrepresented in all of the areas surveyed.
The report reveals that across various public bodies, the majority are headed by private school alumni.
They make up 65 percent of senior judges, 59 percent of civil servant permanent secretaries, 57 percent of the House of Lords and 52 percent of Foreign and Commonwealth Office diplomats.
The media also has some of the highest numbers of the privately educated. Of the 100 most influential news editors and broadcasters, 43 percent went to fee-paying schools, and 44 percent of newspaper columnists were privately educated.
Kevin Courtney, joint general secretary of the NEU teaching union, said: "It is clear that the government's emphasis on social mobility has failed. Instead, government must commit to tackling and ending poverty and inequality in the UK."