New way to cope with COVID-19 uncertainties
Share - WeChat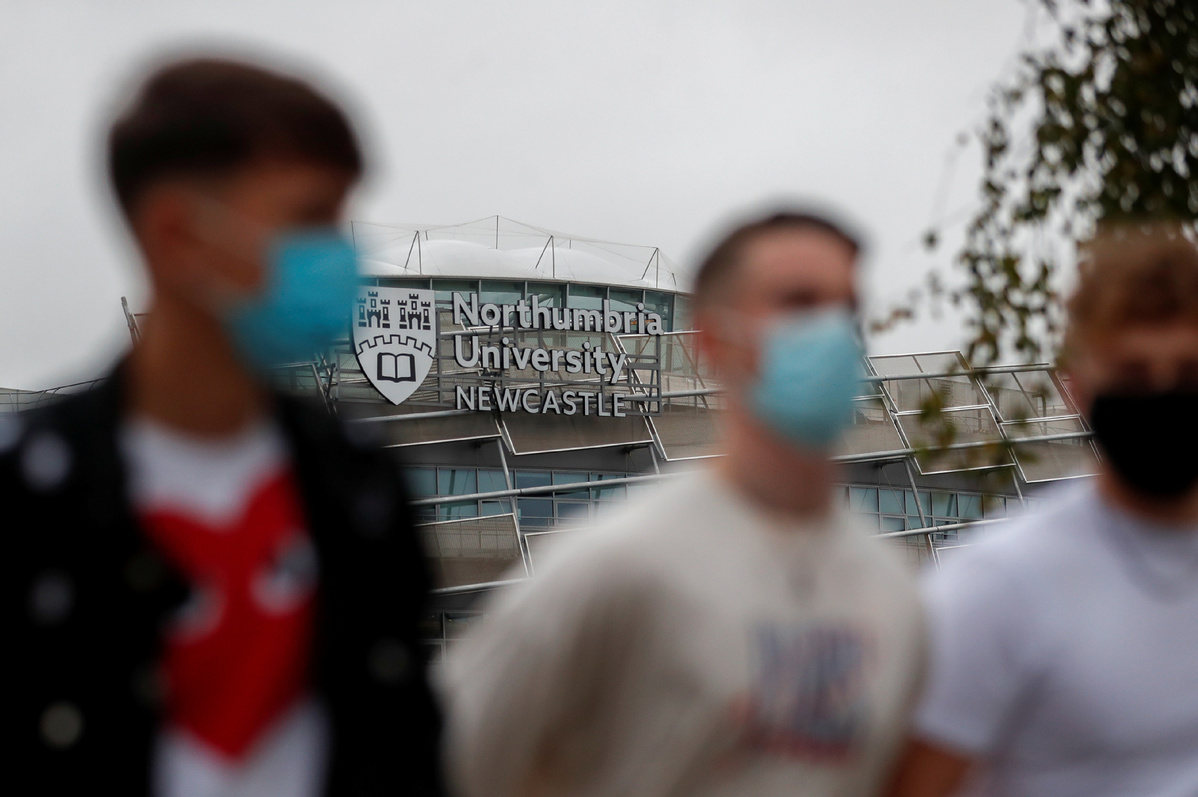 Editor's Note: This news column showcases stories from around the world that bring a touch of positivity to the fight against the deadly coronavirus.
More people have been seeking help on mental health as they deal with health anxiety, stress and uncertainties they are facing during the novel coronavirus crisis, according to a leading Hong Kong hypnotherapist.
"The risk of contracting the coronavirus contributes to health anxiety. We found that people worried as much about the current health risks as they would about the future," said Christine Deschemin, founder of the Renewed Edge Hypnotherapy Center.
The types of worries vary, Deschemin said, such as students concerned about a disrupted education or those with travel worries because of restrictions and anxieties over work.
"The coronavirus has disrupted many students plans as they were preparing to study abroad, shipping goods from one continent to the others is not that easy," she said.
"Traveling requires quarantine in many places. Many university students are deprived of the social interactions that are a highlight of student life as online classes replace in-person classes."
She said for some parents, the risk for them or their young children contracting the virus and therefore being separated from their children causes stress as well.
"And then when you add home schooling due to school closures, you get a situation where parents have to shoulder more responsibilities at a time when they feel vulnerable," she said. "Naturally for executives, managing a team or a company remotely has brought with it a lot of frustration and anxiety."
Deschemin has developed a new hypnosis app which aims to support those struggling with stress and anxiety to help them relax, remain calm, build mental resilience and practice self-care.
The UpNow app features 20 to 25-minute sessions designed to help people stay resilient and emotionally healthy as communities continue to face lockdowns and social distancing measures.
Self-hypnosis
During these uncertain times, Deschemin said the practice of self-hypnosis can play a major role in alleviating such problems.
She said there are two major reasons people seek help through hypnotherapy.
"The first category of people is experiencing high levels of stress and anxiety and need a safe, efficient, and noninvasive way to reduce stress," she said.
"The second category of people want to make lifestyle changes to preserve their health. Many have realized that their bad habits were putting them at a disadvantage and that they need to make some lifestyle changes. Some people took advantage of the lockdown to shed extra weight, stop smoking or regain positive habits."
For people who are feeling anxious or stressed out, she suggests exercising as a way to improve their mood as well as seek support from friends and family and indulge in some stress-reducing activities from time to time.
"Some enjoy spending time with their pets, others prefer to listen to some relaxing music, others will engage in deep breathing," she said, adding others need professional help to manage anxiety.
"Hypnosis is an excellent ally to fend off anxiety. Research shows hypnosis can provide great relief by promoting self-regulation. With the skilled use of hypnosis techniques, people can leverage their mind and body connection to improve their inner talk and reframe the situation in a positive light. This technique is even used in hospitals to relieve anxiety before surgical interventions," Deschemin said.