Ride-hailing giant to delist from NYSE
Share - WeChat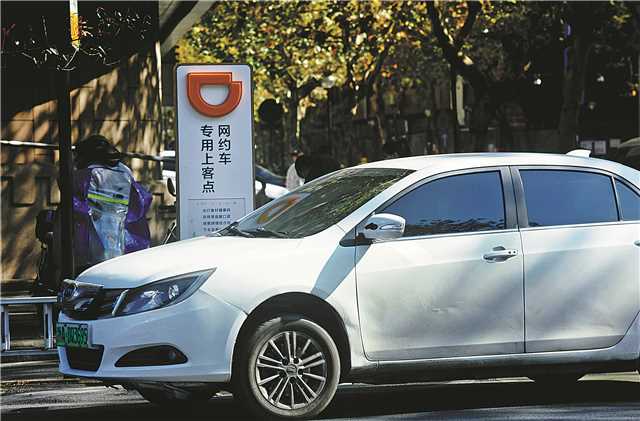 Didi plans HK listing instead amid tougher cybersecurity regulations
Beijing-based Didi Global Inc, the country's largest ride-hailing company, on Friday announced it will "immediately start delisting" from the New York Stock Exchange, where it debuted in late June, and instead "start preparations for listing in Hong Kong".
Shortly after its US IPO, which raised $4.4 billion, China's Cyberspace Security Review Office said it had launched a cybersecurity probe into Didi to protect national security and public interest in accordance with the nation's laws. Ever since, Didi has been under mounting pressure.
On the opening day of trading on June 30, Didi's share price was $14. On Thursday, before its delisting announcement, Didi's shares-American depositary receipts-closed lower at $7.80.
During the investigation period, Didi's app had stopped new user registration. In its NYSE IPO prospectus, the company said it has 493 million active riders annually and processes 41 million daily transactions on average.
On Friday, Didi did not indicate any time frame or offer size for its planned Hong Kong IPO. Hence, analysts steered cleared of the move's potential impact on Didi's finances and implications for the company's future plans.
The Didi probe in China signaled the country's efforts to align itself with international practices in tightening tech industry regulations in the wake of the trend of tech giants increasingly resorting to data monetization for revenue growth, and thus posing bigger risks to data management.
Song Haixin, a senior lawyer at law firm Jincheng Tongda & Neal (Shanghai), said as countries worldwide work on legal frameworks for the digital economy, companies need to assess their data assets, which are "now as valuable and essential as oil and electricity".
The Cyberspace Administration of China, China's top internet regulator, published a draft regulation in November on protecting internet data security.
According to the draft regulation, companies dealing with personal information of more than 1 million users need to apply for a security review if they want to go public abroad.
Similar checks will also be mandatory for those wanting to list on the Hong Kong stock exchange if they are data processors involving national security, the draft regulation said.
The rules are designed to address a largely held view that internet giants should be better regulated, given that they possess a huge amount of personal information that could be not only misused for monetary and other kinds of gains but may become vulnerable to leaks, experts said.
Zuo Xiaodong, vice-president of the China Information Security Research Institute, said such tough efforts are necessary, as data processors have to shoulder their responsibilities in data protection.
Like China, other countries are also beefing up their push to protect data security, experts said.
CNBC reported that US President Joe Biden signed an executive order in June to protect personal data from foreign adversaries. The order sets criteria for the US government to evaluate the risk of apps linked to such adversaries, including the threat to national security.
In European Union member states, the General Data Protection Regulation, one of the strongest legislative attempts globally to govern the collection and use of personal data, took effect in May 2018.