China's economic moves lauded as global plus
Share - WeChat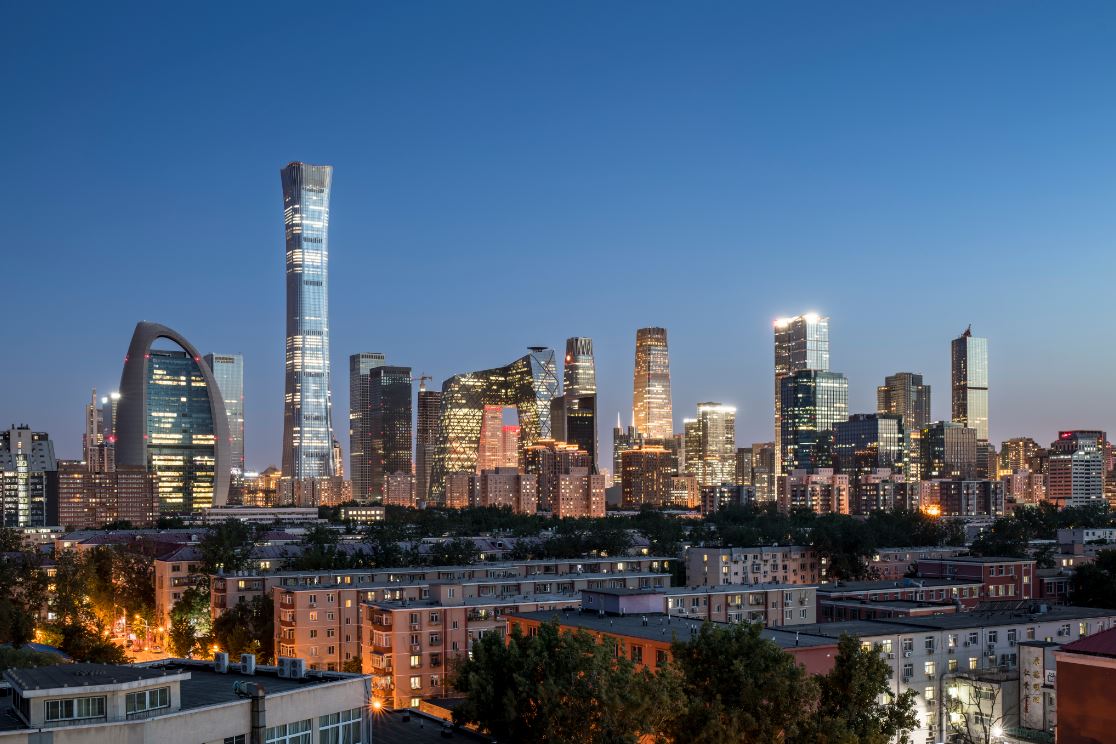 China's strenuous efforts to secure high-quality growth will help not only the country but the world to recover, and its domestic rebalancing will drive green development, leaders of two international economic organizations in Washington have said.
Kristalina Georgieva, managing director of the International Monetary Fund (IMF), said Monday that the global economy has continued to recover but the recovery faces many risks, including the uncertain path of the COVID-19 pandemic amid the arrival of new variants, and the outlook on inflation.
"Supporting the global recovery will be a joint task that we need to tackle together," Georgieva said in a statement at the conclusion of the Sixth "1+6" Roundtable convened virtually by Chinese Premier Li Keqiang.
The roundtable, "Promoting Strong, Inclusive and Sustainable Growth of the World Economy: From Recovery to Restructuring", offered a forum for leaders of international economic organizations to have in-depth exchanges on promoting world economic recovery and post-COVID sustainable growth, and steady development of the Chinese economy.
"China is a vital engine for global growth; taking strong actions to support high-quality growth will help not only China, but the world," Georgieva said.
In areas for global cooperation, the IMF chief highlighted the urgent need to reach the global lender's pandemic proposal to vaccinate 40 percent in each country by the end of this year and 70 percent by mid-2022.
She said the IMF acknowledged China's "important contributions" to expanding access to vaccines.
China has provided 1.7 billion doses of COVID-19 vaccines to at least 100 countries and international organizations and will supply more than 2 billion doses by the end of this year, Chinese Ambassador to the US Qin Gang said at an online ministerial meeting hosted by US Secretary of State Antony Blinken on Nov 10.
The IMF chief called for cooperation to reduce trade tensions and strengthen the multilateral trading system, which she said is a key engine for growth and jobs.
In its latest World Economic Outlook released in October, the IMF listed the intensification of trade and technology tensions among the major risk factors that contribute to the uncertainty in the global recovery.
"An escalation of trade and technology tensions, notably between the United States and China, could weigh on investment and productivity growth, raising additional roadblocks in the recovery path," the 190-member global lender noted.
Georgieva also said that more ambition is needed to accelerate the transition to net-zero carbon emissions and to support climate-adaption efforts, tapping all policy levers available.
"China's climate strategy is taking shape and will play an important role in global climate efforts," she said.
Speaking at the virtual roundtable, World Bank President David Malpass said the number of people in extreme poverty has increased by more than 100 million globally since the beginning of the pandemic, and the low vaccination rate adds to the risk and human suffering.
Malpass said China's active participation and "strong voice" in debt-reduction efforts are very much needed and would benefit all participants by encouraging sustainable investment and debt.
He said China's economic growth has had a "rapid and very welcome" recovery from the pandemic, but growth has been slowing recently, which reflects structural headwinds that can be addressed.
"The key to China's future growth lies in a rebalancing of domestic demand and increases in private sector innovation and expansion," Malpass said.
He noted that China's structural transformation toward lower carbon intensity, which is an important part of its climate response, is closely aligned with the goal of domestic rebalancing.
"One reason for the high carbon intensity of China's economy is the overweighting of real estate and the associated demand for cement and steel in China's economy. A more service-oriented, consumption-driven growth model would create more sustainable jobs and generate less pollution and greenhouse gas emissions as well," he said.
China's experience with growth and poverty-reduction over the past four decades demonstrates the power of market-oriented reforms, property rights and the ingenuity of China's entrepreneurs.
"These are lessons that China can share with others and (that) are particularly relevant for China's future growth as well," he said.
The World Bank has refocused its lending to China on supporting global public goods — including reducing greenhouse gas emissions, controlling marine plastics and water pollution, and supporting a shift to sustainable agricultural practices — in ways that can be replicated and scaled, according to Malpass.
Premier Li said the good experience from years of practice in China is to rely on reform and opening-up in boosting vitality and impetus and weathering downward economic pressure while implementing sound macro policies.
He said China is able to handle the short-term economic fluctuations and sustain steady and sound economic development for the long run.