Experts see focus on key issues at summit
Share - WeChat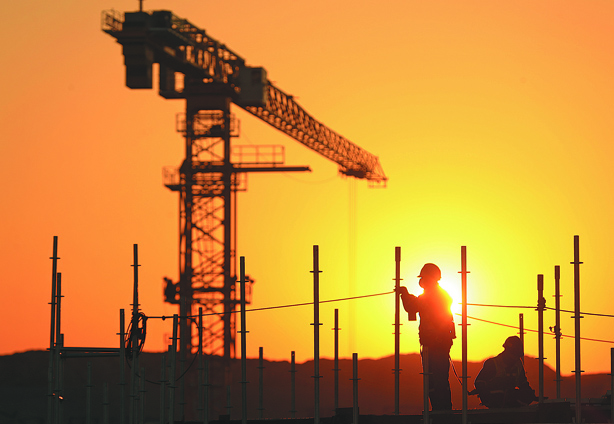 Leaders coming together for the BRICS Summit are expected to discuss global challenges such as the pandemic, climate change and global governance, say African experts who are keen to see a bigger global role for the grouping of emerging economies.
Saliem Fakir, a senior climate diplomacy and geopolitics adviser at the African Climate Foundation in South Africa, said the pandemic response will likely figure prominently, noting that China has been the "key provider of vaccines to Africa". More broadly, Fakir said the summit on Thursday is expected to project the grouping even deeper into a future in which South-South cooperation grows more important.
With the 27th United Nations Climate Change Conference of the Parties, or COP 27, to be held in Egypt in November, climate change is shaping up as an important topic for discussion at the virtual summit, which brings together the leaders of Brazil, Russia, India, China and South Africa.
"In the year of the 'Africa COP', we expect them (BRICS members) to tackle the climate negotiations" while affirming the principle of common but differentiated responsibilities, Fakir said.
The senior adviser said the talks may encompass technology-driven approaches in the cooperation against climate change, pointing out China's strengths in digital technology including artificial intelligence.
Fakir said many in Africa are looking to the opportunities offered by the New Development Bank, an institution launched under the BRICS framework.
"From an African perspective, there is also the role of institutions such as the BRICS bank in addressing some of the challenges from climate finance, financing for renewable infrastructure and agriculture," he said. "Its potential to become a major bank of the future for the South is underutilized. Within Africa, more and more are asking how the bank can be better capitalized to scale up its operations notably in renewable infrastructure financing. We hope the answer will emerge from the summit."
Cooperation mechanism
Fakir said that the BRICS cooperation mechanism will always remain relevant.
Dennis Munene, executive director of the China-Africa Center at the Africa Policy Institute in Nairobi, Kenya, said the BRICS countries aim to promote peace, security, cooperation, and development. He suggests the group can be expanded to include more African countries in order to broaden South-South cooperation.
"Amid the current global economic crisis, the BRICS member states have a unique opportunity to provide renewed impetus to global economic cooperation," he said. "For example, BRICS trade and investment with low-income countries has served as a major support system during the COVID-19 pandemic, with China taking the lead in the fight against the pandemic."
Naledi Pandor, South Africa's minister of international relations and cooperation, recently told Parliament that the country is using its BRICS membership to address its challenges. "We continue to derive great value from the BRICS partnership," she said. "We look forward to leading further progress on BRICS initiatives once more, as we assume the chair of BRICS in 2023."
The writer is a freelance writer for China Daily.