Parsing China's role as NAFTA is recalibrated
Share - WeChat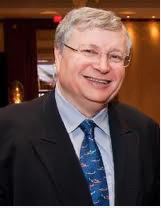 China is still expected to be a major trading player with the countries in the North American Free Trade Agreement (NAFTA) — the United States, Canada and Mexico — as they renegotiate the pact.
In an interview with China Daily, Aurel Braun, a professor of international relations and political science at the University of Toronto, said China's tangential role in the trade deal should be re-examined as the three North American nations have invariable links to the huge Asian market.
Braun believes the North American trade bloc would accommodate China to a certain extent, contingent on a number of factors.
The most important one is a natural matter — the size of China's economy and the fact that it has voluminous trade with the US and Canada.
"We will also have to see what kind of agreement Canada will make with the US," Braun said. "It should be closely examined in China, because it follows the same trade patterns as the one between US and Mexico.
"Whatever agreement is reached, it will have a negative impact on Chinese exports, as well as involve China in a number of ways because of the current trade patterns," he added.
Canada still can participate in the North America trade deal, but it has made a mistake by waiting, Braun said. The US and Mexico agreed to a deal last Monday, but Canada and the US announced on Friday that they had not.
"So, Canada now has to find a way to join them," he added, noting that Canada might now have to diversify, redirect trade to China and be less dependent on the US.
"There is no political necessity to keep Canada in the new NAFTA deal, US President Donald Trump said on Twitter on Saturday. "If we don't make a fair deal for the US, after decades of abuse, Canada will be out. Congress should not interfere w/ these negotiations or I will simply terminate NAFTA entirely & we will be far better off."
Richard Trumka, president of the AFL-CIO, said on Sunday that a renegotiated NAFTA will not work if it doesn't include Canada. Trumka's union represents 12.5 million workers.
Braun said Canada has a good bilateral relationship with China and is pursuing its own free trade agreement with Beijing, which is "always ready" to restart free trade talks with Canada.
"I'm optimistic that there will be progress," Braun said. "So, the first thing I'm looking at now is what will happen with the trade relationship between Canada and the US, then we will see what is the next step between the US and China, and how the US, Canada and China will make adjustments to that kind of agreement."
Braun suspects there first will be an agreement between the US and Canada before there is one between the US and China.
Despite the escalating trade war between the world's two largest economies, both China and the US have shown interest in continuing talks and negotiations.
Braun pointed out that it would be important for both countries to look at what is at stake in terms of the benefits — and how damaging it would be if there were a deterioration in the relationship.
"An economic and trade war would be extremely disruptive and dangerous, and I think both countries have to make strong efforts to avoid that."
Meanwhile, with the current Canada-US trade dispute, which has led to the birth of a Boycott USA and Buy Canadian Movement, Braun said Canada needs to look to the rest of the world with some adjustments, even though its trade is still overwhelmingly and historically with the US — ¬¬almost 70 percent.
Contact the writer at renali@chinadailyusa.com