Underwater robot repopulates damaged Great Barrier Reef
Share - WeChat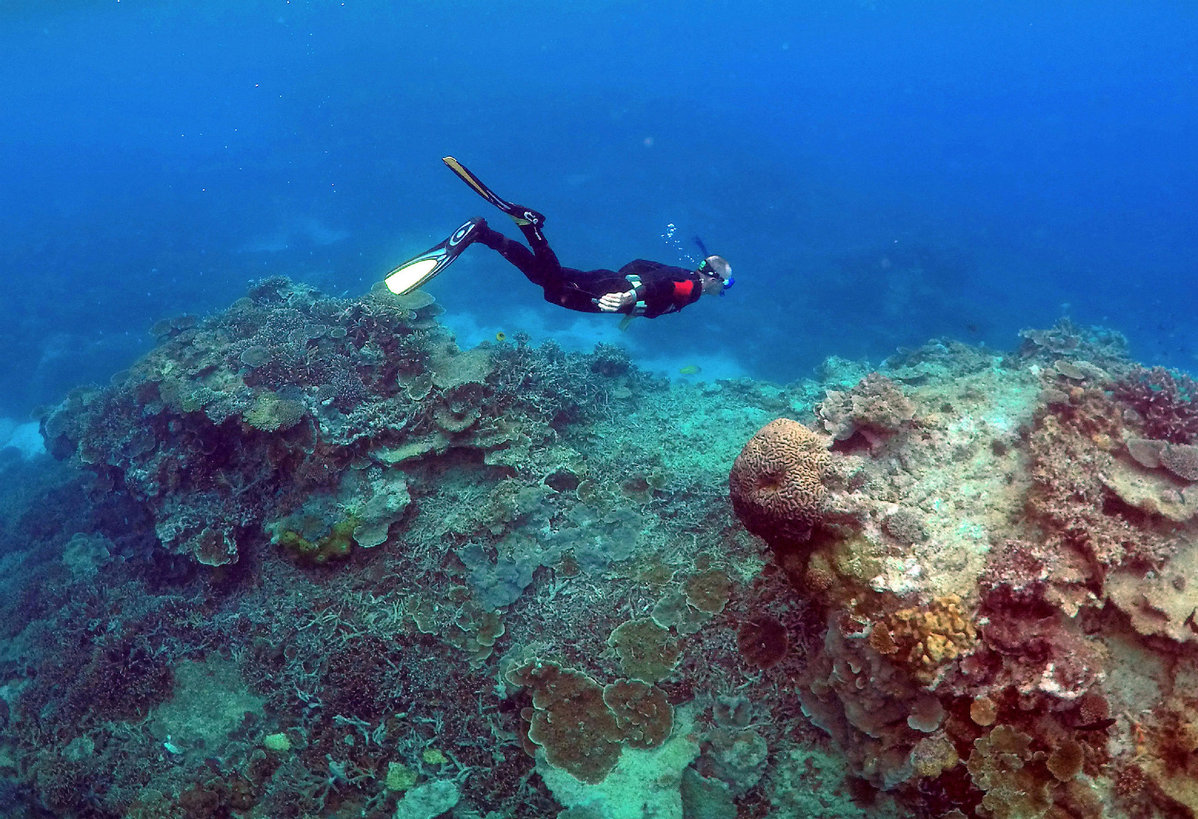 SYDNEY - Scientists are using an undersea robot to repopulate damaged sections of Australia's Great Barrier Reef, according to media reports.
The undersea robot just delivered 100,000 baby corals to the Great Barrier Reef, NBC NEWS reported on Saturday. And researchers hope to develop a fleet of such submersibles to save reefs around the world from rising sea temperature.
The briefcase-size submersible, dubbed LarvalBot, is designed to move autonomously along damaged sections of reef, seeding them with hundreds of thousands of microscopic baby corals.
"The idea here is to use an automated technique that allows us to target delivery of the larvae into damaged reef systems and increase the efficiency that new coral communities can be generated," Peter Harrison, director of the Marine Ecology Research Centre at Southern Cross University and the leader of the coral restoration project, told NBC News.
Harrison's team recently tested LarvalBot at Vlasoff Reef, an outer part of the Great Barrier Reef along Australia's northeastern coast. In the trial run, the submersible dispersed 100,000 baby specimens derived from corals that survived previous bleaching events, which are believed to be especially tolerant of warmer ocean temperatures.
Recent research shows about half of the coral making up the Great Barrier Reef died off in the bleaching events in 2016 and 2017. Bleaching occurs when abnormal environmental conditions, such as warmer sea temperatures, cause corals to expel tiny photosynthetic algae, draining them of their color.
The scientists hope that corals which have survived bleaching have a greater tolerance to rising temperatures. They have cultivated larvae from harvested eggs of surviving corals, before returning them to damaged areas of the reef.
Future versions of the bot should be able to disperse millions of baby corals in order to speed up the regrowth of damaged reefs, Harrison said, adding that the team is also planning to test LarvalBot on a reef in the Philippines. But the researchers will have to wait and see if the microscopic baby corals take hold.
Coral reefs are home to an estimated 25 percent of ocean life, acting as nurseries for many species of fish. They risk catastrophic die-offs globally as Earth's average surface temperature continues to climb.
Xinhua