World's first Music Confucius Classroom opens in Kiev
Share - WeChat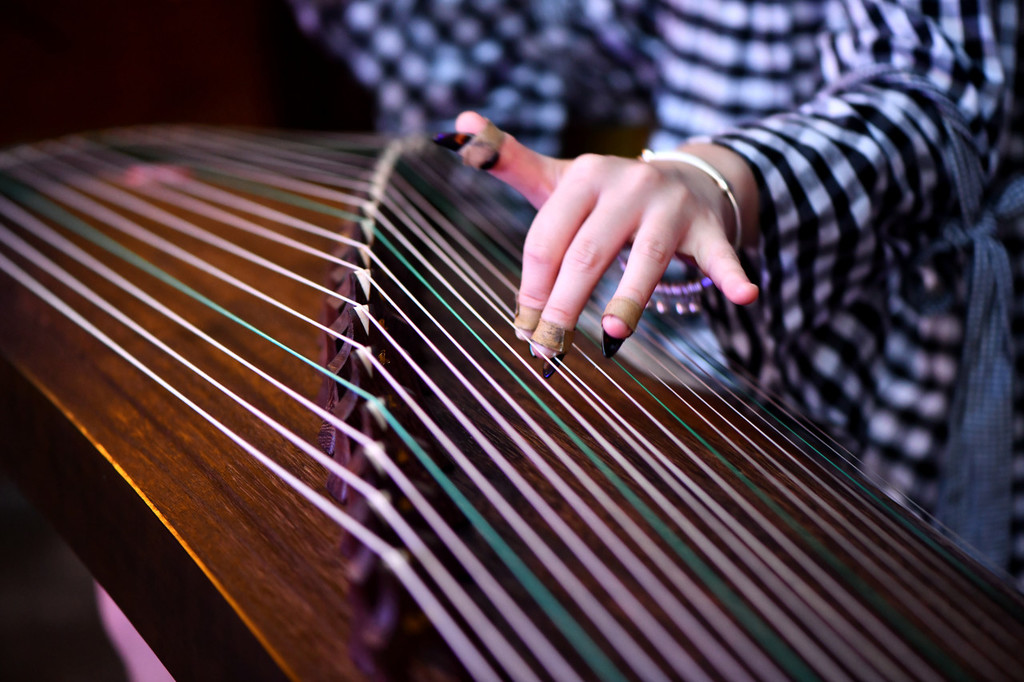 The world's first Music Confucius Classroom was established in Kiev, capital of Ukraine, on Monday.
It was established by the Central Conservatory of Music in Beijing and the Ukrainian National Tchaikovsky Academy of Music, with support from the Confucius Institute Headquarters, said Liu Yuening, director of the Music Confucius Institute Office and Center for International Music Culture Exchange at the conservatory.
By integrating resources from both institutions and through teaching, performances, exhibitions and research, the Music Confucius Classroom aims to build a center for Chinese music studies and a center for Chinese music experience and exchange among Belt and Road countries, said Liu, who is also a professor of dulcimer at the conservatory.
The conservatory and the academy signed an agreement on the establishment of the classroom at a ceremony in Kiev on Saturday, and it was unveiled at another ceremony on Monday, with a concert held at the academy's Opera Center.
Ukraine, which announced the establishment of a strategic partnership with China in 2011, is one of the countries and regions involved in the Belt and Road Initiative.
Before the Music Confucius Classroom was established, the country had five Confucius Institutes and one Confucius Classroom, all focusing on language teaching and general cultural exchanges.
Liu said music will be added to those links through the Music Confucius Classroom, enhancing cultural and educational exchanges between China and countries in Central and Eastern Europe, promoting mutual learning among civilizations and deepening friendship among people from countries taking part in the Belt and Road Initiative.